Hey guys. I just came in off of my CNC machine, figured i'd show this off!
My hardware is a laserscanner stand made out of 1.25"x1.25" aluminium extrudes..99.5:1 gear ratio, controlled by arduino (temporary, will be moving to PicMicro or Atmel Chip on custom PCB) Green laser, 5mw-25mw with focusable beam, and heavy duty custom machined turntable. Scan res was only 800x600. Once fused, i took it directly into Vectric Aspire. Only being locked in with 3 Axes at the moment i had to "chop" where i was going to machine. It was a painless process! Told it my tool sizes, set up some parameters and in 10 minutes went from fused DAVID result to G-Code.
So heres some machine action!
3D Roughing passes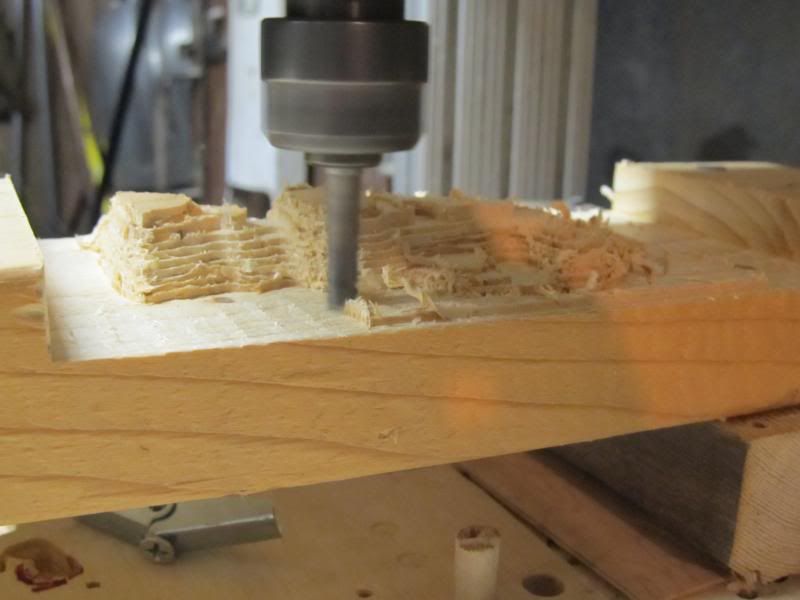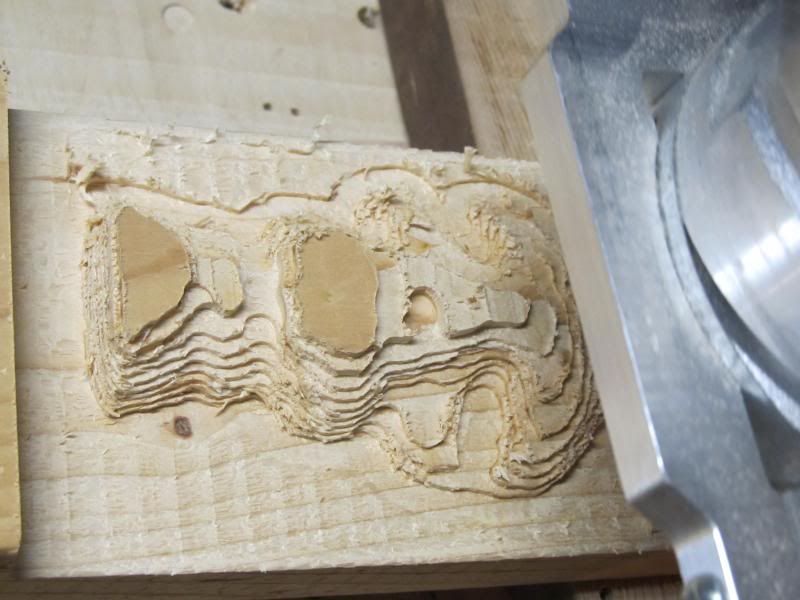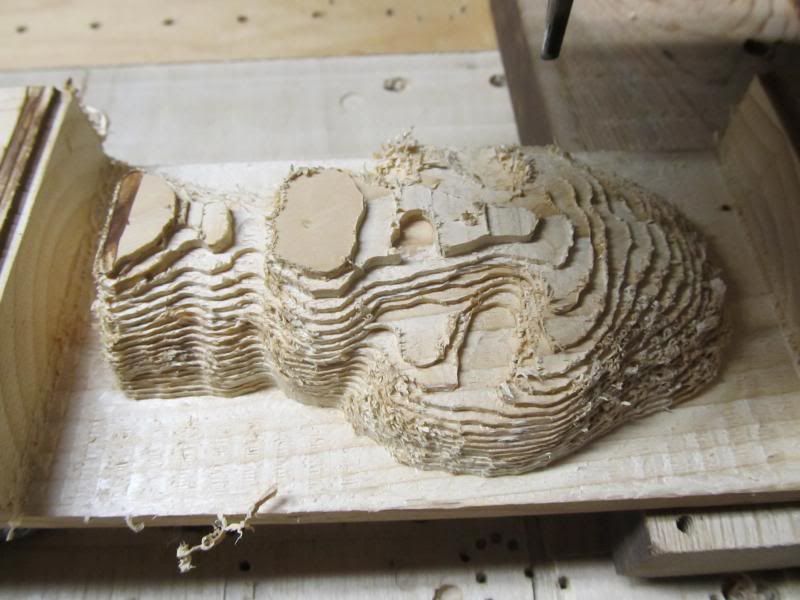 Finishing Passes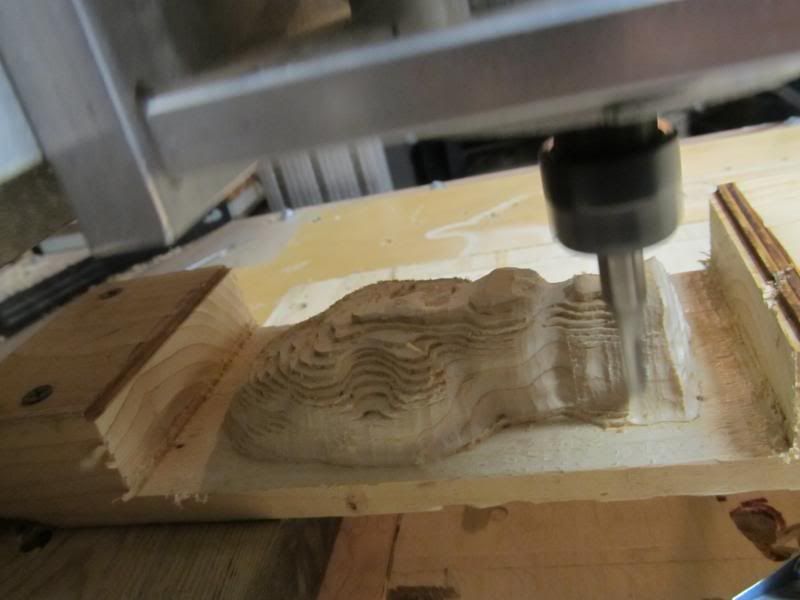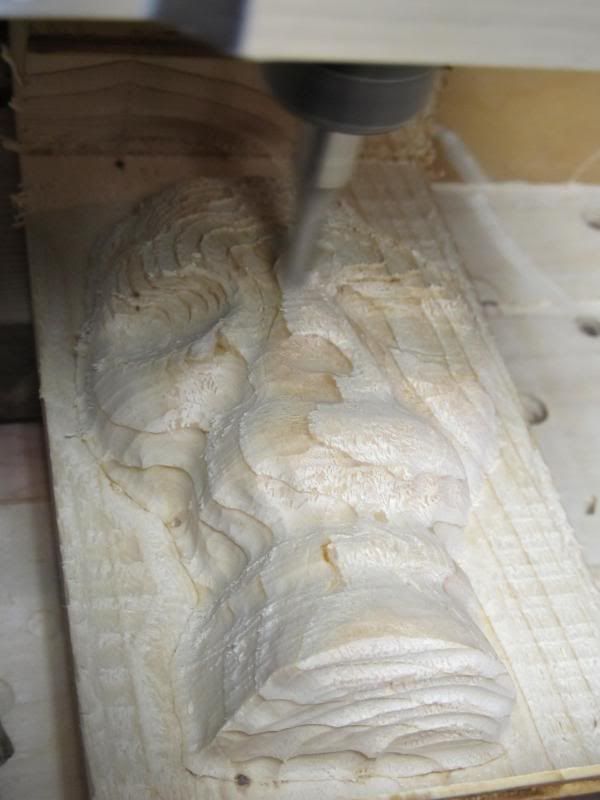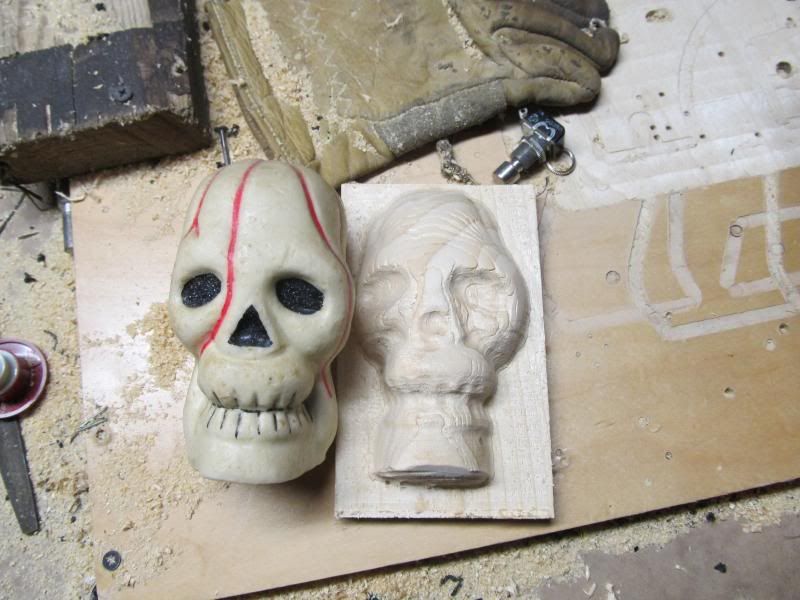 Done!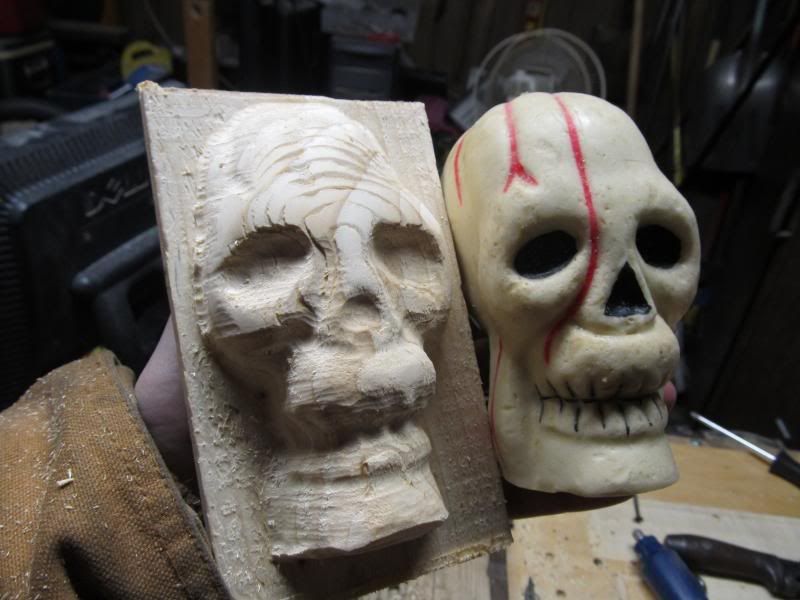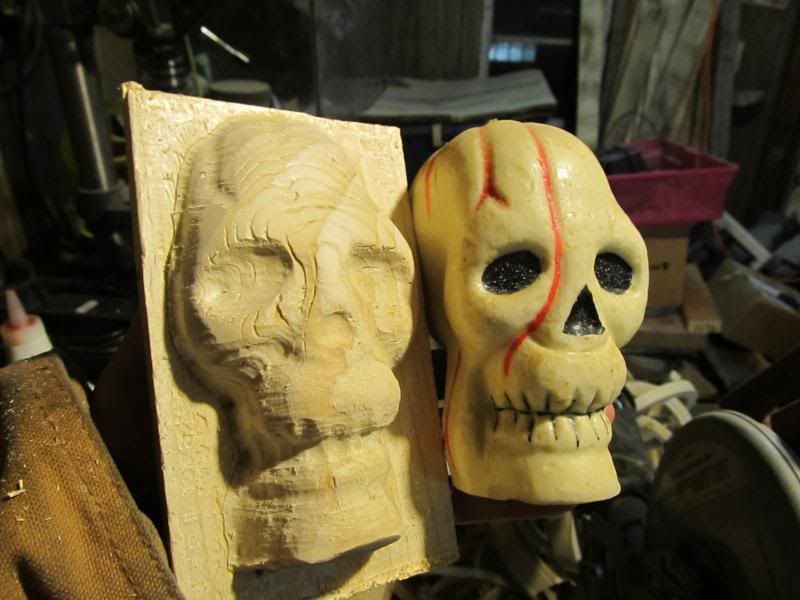 Now, not as hi res as you guys with the 3D extrusion printers. (FANTASTIC WORK BY THE WAY!) Reason being is im bound by the diameters of my cutting buts, which for this quick and dirty cut was 1/4". If you notice the nose cavity in mine doesnt go to all 3 corners, rather its just a blob..Thats because the corners were smaller than 1/8th. Not bad for a first try! The machine was built by me as well. Controlled by a hobbyCNC Pro board, which i will be swapping out for my own design (EE student here) and run by Mach3.
I do have some 2x4 extrusions of MDF stock lying aorund. i might be putting together a dremel mount so i can get the tiny fine detail. Currently my machine res is 200 steps per inch, but can be in creased to 3200 steps per inch, though i will lose some serious torque. Also im sitting on a large stepper motor and univsersal motor for a future planned 4th axis..just need the arbor/chuck and some aluminium stock and i could do the entire scan!
Comments?
I love this software