Hello everybody,
I was trying to mount my camera and projector on a simple rig and I was wondering how to solve this problem as cheap as I can.
So I ended up buying this mini Tripod from Hama at my local supplier for an unbeatable price of €4,70 ! so I bought 2 to mount
my Projector and Camera on a rig.The Thread is a standard 1/4" for camera mounting cameras (or anything with a 1/4" thread).
Just keep in mind that you should´nt mount anything heavier than ca. 500g or 1 pound (this is the maximum weight I would mount )
- this ball head mount is´nt designed for holding heavy equipment...if you´re planning to mount anything heavier than that, then
I suggest spending some mony for proper equipment.A modded webcam such as the Logitech Pro 9001 will not be a problem at all.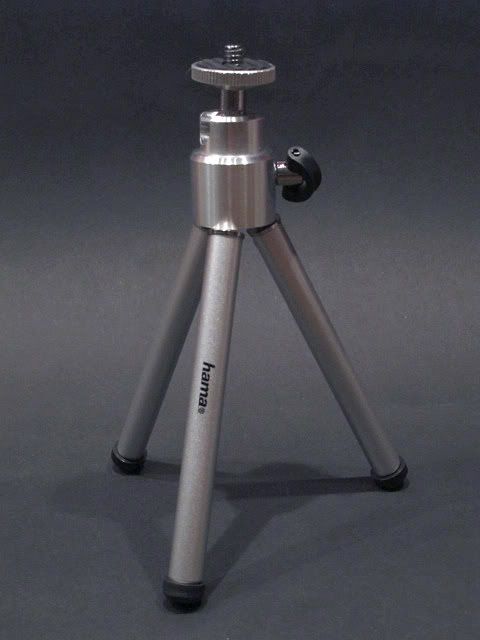 The Mini Tripod can be dismanteled to get rid of the legs.Theres a screw underneath its base (M4 - screw).Carefuly Unscrew the screw
and basically that´s it - you´re done !...you now are a proud owner of a mini ball head !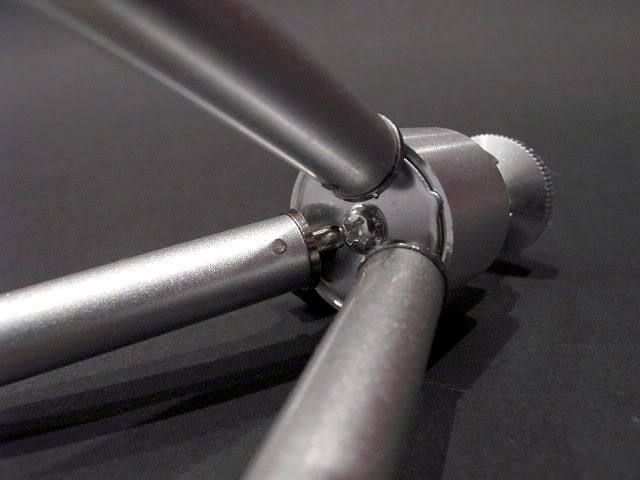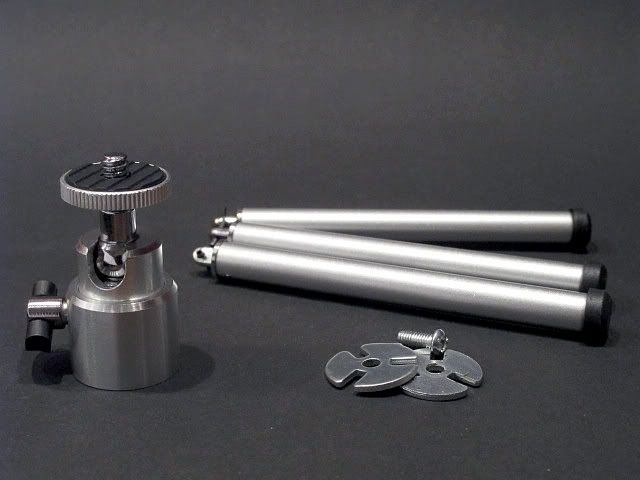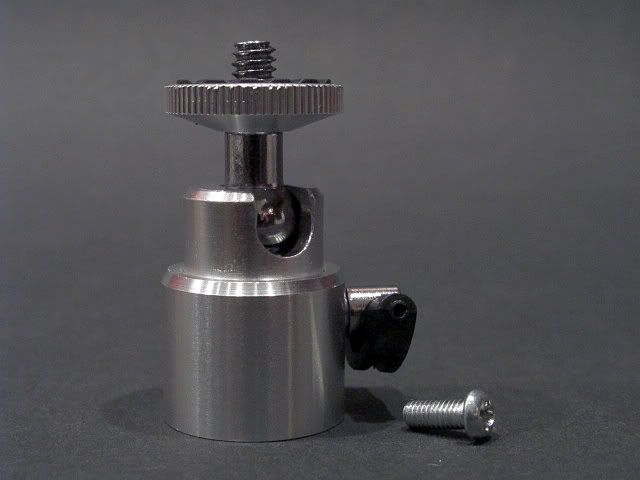 Here´s an Image of my Projector mounted on the mini ball head mount.
I had a Rapid Connect Adapter from Manfrotto lying around so I mounted the adapter on the mini ball head for fast mounting/unmounting.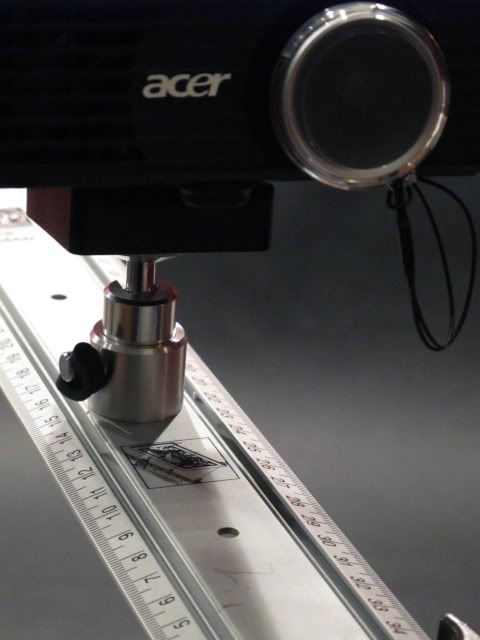 Cheers,
Christian